About Us
"What We're All About"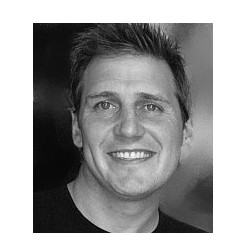 Hi! I'm Mike Mancini, the founder of Mancini Digital, and I have a couple of questions for you. Have you ever asked yourself:
How can I grow my business online?
Why is my website not getting more traffic?
Am I wasting money on Internet Marketing?
Why do I need Internet Marketing?
How can I attract (more) customers on the web/internet?
If you've ever wondered about any of these things…Then you're in the right place.
There are plenty of people out in the business world who can sell. The big problem is (especially in the online world) is that you need to get people to find you…before you can begin to sell. That's where we come in.
We know that in today's business world, business owners and executives who want to win, NEED to become master level managers, salespeople, AND marketers.
But how do you find the time to do all of this on your own while you work full time…run your business… and even raise a family?
Well, let us do some of the heavy lifting for you. You can subscribe to the Mancini Digital Newsletter (which is free) and you will get updated, legitimate tips and tricks to help you with marketing your business.
And I will cut through all the pleasantries, fluff, and stuff you don't want (or have time) to hear about. We just keep it simple and show you what you want to know.
About Mike…
Mancini Digital was founded by Mike Mancini in 2013 but has been working in the online marketing field since 1999.
Mike earned his experience with an online t-shirt company that he sold in 2013. When Mike sold the company, he had sold his products to more than 95 countries around the world (all with Pay Per Click marketing).
And if you don't think that the online t-shirt world is crowded…just go to Google and type in "Funny T-shirts" and see how many websites pop up.
That's how Mike cut his teeth. He started out by trying to market his business against the really big companies. The companies that have millions of dollars in their MONTHLY advertising budgets. The kinds of companies that could squash him in a second.
But rather than compete with them head on, he had to invent new ways to market his products. Most companies were selling a lot of the same products, so he had to out maneuver them.
You can't compete on Google Adwords with companies that have an unlimited advertising budget unless you know what you're doing and how to get CREATIVE.
But you not only need to get creative with your marketing, but you also need to know how to sell online.
Selling in person is one thing, but when you sell online, you take salespeople out of the equation. When you do this you remove voice, tone, body language, eye contact, and that human interaction. But one thing that you still have is emotion.
That's what we help you tap into. The emotion of your customers.
If you want to learn more about some of these online tactics that he uses today give us a call or use our contact form. Thanks so much for stopping by.