In October of 2014, we had a new prospective client call us from Las Vegas, NV. They were referred to us by a personal friend who I have helped out in the past with some digital marketing services. These referrals owned an auto repair business.
Client Problem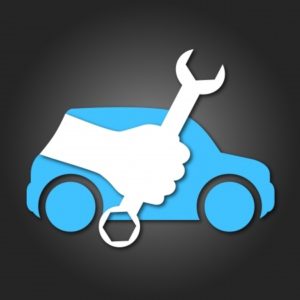 When Jean (not her real name) called me, they were a bit frustrated with their past digital marketing services. They had paid (and were still paying) a company about $120/month for a website and their organic search traffic was non-existent… and I really mean NON-EXISTENT.
So I decided to do some research (while I was still speaking with her) about why she was not seeing ANY search engine traffic. It took me about 90 seconds to figure out why they did not have any traffic coming to their website.
Jean had hired a company that approached them who was "experienced" in building websites exclusively for the "auto repair industry". The problem that Jean did not realize is that these websites that they received were exactly the same websites that more than 1500 other shops around the country had also been sold. The only thing different from site to site was the colors,the addresses and phone numbers. Other than that, ALL of the content was exactly the same from site to site.
While that may not seem like a big deal, Google and the other search engines think that it is. They want to give out "original" content when people search for something on their search engines. They don't want to show you 10 versions of the same website with just a different business name. They want to make sure that you are given options and different content. So they apply what is called a "duplicate content penalty" to content that looks like a duplicate of something else they have already seen (or indexed).
Therefore, Jean's website was not being indexed at all. If someone typed in their website address the website would come up. However, if someone searched for an auto repair business in their area, they would not be found very easily at all (like in the first 10 pages of Google).
Client Solution
They thought that there had to be a cheaper alternative for a website and also were interested in moving some of their marketing budget to online advertising. Some of their more traditional advertising funnels were drying up a bit and they wanted to get some IMMEDIATE return on their investment.
Because while SEO (search engine optimization) is extremely important to a business, it's a very slow process and it's also not a guarantee. What if Google decides to change their algorithm next month? That could mean that all that you have put into your SEO could be lost. While we ALWAYS follow the best SEO practices and don't engage in anything fishy that the search engines don't like, we can't guarantee that the results will be the same in a year. That's why Pay Per Click advertising is a quick way to get new customers and it can be measured.
So we set them up a new website (so they didn't have to pay $120/month) and then set up their online pay per click advertising for their automobile repair business. Some of their biggest services were smog testing (it's the law in certain parts of the country) and also transmission rebuilds and repairs.
After finding out the locations they wanted to advertise in (we can narrow it down to zip codes or even within a few miles of a specific location) and also the services that they wanted to advertise, we got to work.
Setting up a PPC campaign varies across every industry and even across a large city. Certain areas are more affluent than others and people will type in different things than they will 10 miles away in a less affluent area. All of this needs to be taken into account and also researched.
Once our research was complete, we had another conversation with the client to make sure that our keywords and marketing was on par with EXACTLY the type of pay per click campaign that they would want to run in their auto repair business.
They decided to start out with a $600 budget (this varies with every company) and see what happens. The $600 was from a different marketing channel that they were not seeing a return on so they just decided to reallocate those funds.
Pay Per Click Results:
After 30 days I asked for their results from paying customers who came into their shop. Measurement is an EXTREMELY important part of running a business especially when doing online advertising. We helped them a bit to determine how to measure this. However, they were already on top of this  and we just offered a couple of suggestions.
After an advertising spend of $600, they saw $8400 of billable business that had been generated by the online marketing efforts. Also, these were NEW customers. They were not previously customers of that particular auto repair business.
So they not only gained one time business from those customers, but from what they were telling me about their repeat business percentages (they probably will see those people again).
So if you gave someone $600 and they were able to turn it into $8400, would you be interested? Of course you would. Now we are NOT saying that everyone will have the same results or even should be spending $600/month to start with, we just put these pay per click case studies out their to show some real world examples of what's possible.
If you have ANY questions about pay per click advertising for your auto repair shop (or any other business), please give us a call today or you can use our contact form if you have any other questions. No sales pitch, just answers and solutions.
*Results from this client are not guaranteed and are just an example.*