Building An Online Presence
Mancini Digital can help you build your online presence in any situation. Maybe you,
Already have a website
Need a new website
Don't have a website
Or just need some social media profile help, we can be of assistance.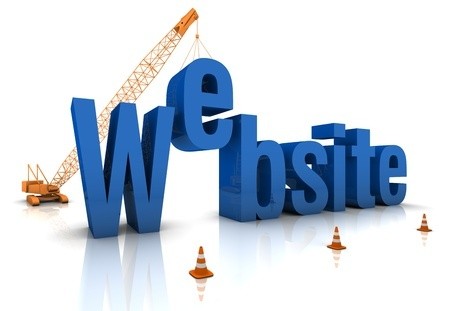 In any case, we're not going to try and sell you a new site if you don't need one.
Our Website Building Process:
We start by:
Finding out your goals. If we don't know what you're ultimate goal is, we won't know how to get there.
Sitting down to see what you have (if you have any online presence already) and seeing what is working for you and what is not working.
Finding out what you would like done differently.
Presenting ideas that we may have to make your online presence better.
Discussing how we will go about completing your project, timeline, and estimated cost.
Fulfillment and completion of project to your 100% satisfaction.
When building an online presence, this can sometimes take some time and patience and we're ready to invest both of them to help you fulfill your online goals.
To schedule an appoint or speak with someone today about building your online presence, please contact us using our web form here or call Mancini Digital at: (952) 250-4016.
Testimonial:
"Thanks Mike! I really have enjoyed collaborating with you on this project! Your outside-of-the-box ideas were just what we needed to take our good idea and make it great!"
Tonia Johnson
Marketing Director / The Fax Guys - Burnsville, MN
"I just wanted to say THANK YOU for your help with my business. Because of Google searches, I have gotten at least 5 new clients in the past 2 weeks. I am now at the point of being full with my client load (for now at least!) and am considering hiring 1-2 employees. Wow! And I am just starting my 4th month of operation. Thanks so much — one of the best decisions I made for marketing my business."
Rachel L.
Owner / Anonymous - Twin Cities, MN
"My concern was that the cost would not fit into my budget, but I was very pleased with the quote I received on my first visit with Mike. He was very helpful in showing me how to make necessary changes after the website was initially set up. He also took the time to talk with me about other questions regarding blogging and SEO optimization. It was worth the money I invested and Mike has been very helpful ever since!"
Jill Yannish
Owner / Restore Muscle Health - Plymouth, MN
"Highly recommend! While you are busy being an expert in your field and running your business, let Mancini Digital handle your internet presence as they are the experts in this field. The advice they gave me has been instrumental in our overall business development the last 2 years. They are fabulous and well worth the small investment to help take your business to the next level."
Sharlene Downs
Owner / Sharlene Downs Agency - Chanhassen, MN
"We receive several phone calls every day from companies claiming to provide Search Engine Marketing. When researching these companies we found they had less than desirable reviews or did not deliver what they promised. Our entire experience has been completely transparent. The crew at Mancini Digital responds quickly and completed the project exactly when they said they would. I have referred Mancini Digital to a couple other businesses. (With PPC) You only pay for what you use and the monthly fees are very reasonable. Other companies charge a set fee and you owe that even if you don't use the entire budget on the Adwords PPC for that month."
Tracy Wingfield
Owner / Master Automotive Centers - Las Vegas, NV
"Mike really knows his stuff and will give it to you straight. There's no need to worry about being "sold" and it's worth the time to learn from him to help grow your business."
Jesse M.
Mortgage Lending - Plymouth, MN
"Mike Mancini knows how to listen and provide clear actionable recommendations that we were able to put to use immediately. He skillfully keeps his consulting conversations focused and productive. If you are not getting the results you expect from your website, I'd recommend a conversation with Mike."
Dave Thesing
Founder / Bridgeway Learning Systems, Inc. - Minneapolis, MN
"Working with Mike was very easy. He is VERY customer service oriented. Mancini Digital will do a great job for you!"
Jon Esch
Owner / Therapy Equipment Services - Medford, MN
"Mike did SEO work on my site and optimized a visitor's ability to find what they needed quickly. He gave me honest feedback and gave me great ideas on how to improve my content. My name is finally coming up in the search engines and my site is getting more and more visits everyday!"
Roberta F.
Business Owner / Chanhassen, MN
"We were unhappy with our current developer and needed a new website for a start-up organization. We also needed it in short order. Mancini Digital completed the website in 3 weeks and it worked perfectly. Everyone on the board was very happy and we were getting email requests through the site right away. We plan to have Mancini Digital do a site for another business."
Ross Hammond
Founder / Ralph D Thomas & Assoc - Minneapolis, MN
"I have been a customer of Mancini Digital for approximately 2 years. I am an attorney and have advertised extensively for 15 years spending hundreds of thousands of dollars. Prior to coming to Mancini Digital, I was a customer of one of the larger legal marketing companies. Quite simply, my prior advertiser doesn't compare to Mancini Digital. My past experience was one of dealing with a large corporation handling thousands of accounts with very little customer service, but big promises and big bills with poor results. When I started using Manci Digital for my PPC campaign, I dealt directly with Mike Mancini. The results have been outstanding. My costs have gone down and my business has dramatically increased. All the while, whenever I have questions or changes to our campaign, I get a level of customer service that is simply not offered by others. For those of you who may be considering a company to manage their PPC campaign, look no further then Mancini Digital. You simply can't get any better."
Paul Panico
Attorney At Law / Panico Law Group - Columbus, OH
"When I first started my company I used another service similar to Mancini Digital that promised a working site that will drive plenty of business in a reasonable window of time. The deadline had came and passed and left a sour taste with the whole website development industry. I met with Mancini Digital a couple years later and similar promises were made plus more. This time though the promises were kept and made plus in a faster time that initially quoted. I would say what I have said already to potential new clients that I have already referred. Tell Mike what you need and he will get it done, that's it!"
Ari Rad
Owner / The A&R Network - Chanhassen, MN
"Mike, I realized today that I never really thanked you for all of your time and hard work. Before you got involved, my website looked nice but I only got a few phone calls or emails from it over the 6 months it was on line. Once you took over, the calls and emails started coming in almost right away. Now, I get a couple of calls or emails each week. In fact, last month it was so busy that I could not respond to all of the requests. You're great!"
Judith Payne
Founder / Payne Law Office - Prior Lake, MN
"After extensive research through my network of contacts, I was referred to Mike Mancini as the Subject Matter Expert on connecting with prospects via the internet. My face to face meeting with Mike confirmed his reputation and I asked Mike to present to my Top Executive Peer Group in December. Mike hit a home run with my group. His breadth and depth on the topic is remarkable and the feedback from my members was universally positive. I have referred Mike to our corporate offices and he is now presenting to our global audience later this year. I strongly recommend you consider contacting Mike when you want to elevate your business' Internet presence."
Chuck Jones
President and General Manager / Renaissance Executive Forums - Minnesota
"Just a note. Excellent job, I have been getting a lot of leads."
Jon H.
Owner / Pest Control Company - Minneapolis, MN
"Silver Communications evaluated several companies for our site. Since we have switched to Mancini Digital, we get detailed reporting for our site. While the cost has been much less than the competitors, the results have been more than we could have expected! We have increased our business and saw a complete ROI within a few months!"
Ben Silver
Owner / Silver Communications - Edina, MN