OK…another question that is brought to my attention on a weekly basis; "How often should I update my website?"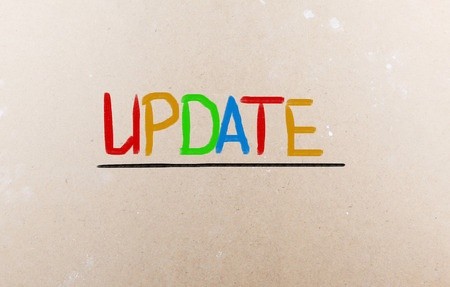 This is one of those questions that can vary depending on the business you are trying to run or promote. Is everyday something that needs to happen? Or is once every few days feasible? Let's go through some examples.
If you're running a news website or an industry website that has a lot happening on a consistent basis (i.e. search engine optimization), then you probably should keep up with the times and update it as information becomes available. There is nothing worse than reading a news story a week after it has already happened. Therefore, a daily website update may be in order.
However, if you have a local service business (let's use a local insurance agent for example), and you are updating some new information that just was released that is relevant to your customer base (or potential new customers) maybe updating your website weekly is fine.
Maybe you have a plumbing business and you're looking to update your website. Chances are that there are not a lot of really important updates in your world, but maybe you're running a promotion (or would like to). This is the perfect opportunity to do so.
So what is the answer?
There are a number of opportunities that you have to update your website no matter what industry you are in. But the final answer should be… "Whenever it needs to be updated". And we're not just talking about adding a new story to your blog. We're talking about anything and everything that needs to be updated. Here is a quick list of ideas:
Blog – Update your blog with a new story about a product, experience, or news from or about your industry.
Testimonials – Have some new testimonials from some customers you could add to your site? Do it. But make sure they are REAL testimonials (I'm not going to get into the laws about fake testimonials here).
Website Updates – Any information on your site been outdated or missing for awhile? That copyright date of 2010 in the footer is a dead giveaway when it's 2015. Start there and make a few of those changes you have been meaning to make.
Frequently Asked Questions – I'm sure there are questions you've been asked by clients that you could add to your site. This is a great time to do so.
About Us Page – Make sure that this has updated information. Most people just set and forget this page. Maybe you have 15 years of experience in your industry but have not updated your about page for 5 years. Time to do so.
Staff – Have some new staff members that are not on your roster? Old staff members that are no longer with the company? Great item to keep updated.
Specials and Promotions – This one I see all the time. Maybe you have a new promotion that you're running or some old promotions on your site that are no longer relevant. You can update those.
Just Update It!
So keep a few ideas in mind for the future about what needs updating on your site. You don't have to change something dramatic every time you go in there, just change something old or add something new. At least… at an absolute minimum once a month (please do it more often).
It's not about how much you update your site when you go into it… it's just that you update it.
Have any stories about the negative effects of NOT updating your site consistently? Leave them in the comments below.