If you see ANY of these top five internet marketing scams…make sure that you RUN the other way. As all of these are quite old, but I believe that it's important to remind people of what to watch out for.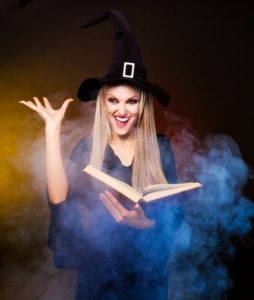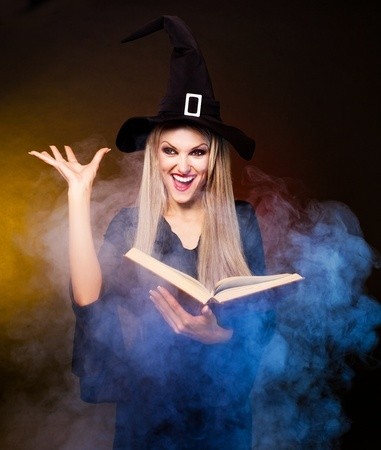 When I meet with clients, I spend most of my time disarming them about the whole internet marketing industry because the majority of them have fallen for one of these internet marketing scams…or any number that are like them (or offshoots of them). So keep your eyes open and if you have ANY questions of whether an online marketing strategy is legit or not, please contact us and we will let you know.
Internet Marketing Scams 1-5
#5 – Get This Secret Formula to Turn Your Business Website Into a Cash Generating Machine.
Really? And it's only $49.95? How can I lose? Well, you can lose your $49.95. I'm sure you've seen these pop up before. Usually they are cash generating secrets that are only good if you send more people to purchase the crappy product. Now think about it…if the secret formula really worked, why would they tell everyone about it? To truly understand why these scammers do this is to understand that most of these are black hat tactics (unethical and gaming the system tactics). They probably did work at one time, but eventually (and this ALWAYS happens) Google caught on and their websites got black listed or banned. So it goes to show you that if you try to game the system, you will be caught and punished.
#4 – Get Your Site Submitted to 50,000 Online Directories
Wow…50,000 online directories? That's a lot of places to put a link to my website. Well, does having a link to your plumbing website in Florida mean anything if that link is on a scrapbooking website in Japan? Chances are that out of these 50,000 links, 49,999 of them are bad links (SPAM). If it were that easy, every website owner would purchase these $199 link programs and get to the top of the search engines.
At one time, link building was considered one of the best ways to get your website ranked better. However with the implementation of software that would allow you to build 1000's of profiles around the web and link them back to your website (in a matter of minutes), this tactic has gotten a lot of webmasters and owners in trouble.
#3 – Get Your Site Submitted to 450 Search Engines
Let me ask you this? How many search engines have you heard of, and how many do you use? My guess is Google, Bing, Yahoo, Ask, and maybe a couple of others. If you haven't heard of a bunch more and you don't use them for your online search, what makes you think that other people do as well? A great number of these search engines were developed just to build links to bad websites and the REAL search engines know this and those links could even HURT your site.
So stick to the top 3-5 search engines and you should be just fine.
#2 – We GUARANTEE You Will Rank on the 1st Page of Google
Now this next statement comes from Google (the Company):
"No one can guarantee that your site will rank on the 1st page of Google…except Google".
And guess what? Google is not going to let you do that unless you follow the rules. That means that you have to EARN your top spot on the search engines. You do this through building your website with articles, videos, and information that people are actually looking for.
Google has mentioned this quite a bit in the last few years. They are trying to give people the best search experience possible. That means that if people type in plumber Minneapolis and they get a website for a restaurant in Chicago, they are not doing their job and they will lose customers. And lets face it, Google is not one of the biggest companies in the world by losing their customers.
You can of course PAY for that very top spot (in the ads) with Pay-Per-Click advertising if you want to. However, as far as the natural (organic) search rankings go, no agency can guarantee this. If they tell you that they will get you on page one in 24 hours, they are doing this with Pay Per Click marketing.
So yes, they are correct, however this is going to cost you a LOT of money if not done correctly and all these companies do is put your website up there for a couple of hundred bucks and drive a couple of clicks to your site and the ad disappears. So you've now just paid $199 for approximately 7 clicks to your bakery website in North Dakota. Great return on your investment.
#1 – We Can Optimize Your Website for Only $5,000
I hear about this one on a daily basis when I meet with clients. They are usually cold called and approached by a web company offering to get their ten page website to the first page of Google. Now to most people, this sounds great. They offer to use SEO (search engine optimization) to go through your site and set it up so that the search engines love it.
What they don't tell you is that this can be done for much cheaper and also that the SEO tactics that they are using are usually about 3 years old (which means that they don't work anymore or can actually HURT your website rankings). And unless you understand SEO or what no longer works, you will never know this and you will be out $5000 to a company who will not refund your money.
There are Things You Can Do To Avoid These Internet Marketing Scams
To avoid falling into these online marketing scams, why not have a website audit first? Mancini Digital can provide you not only with a list of what needs to be done to your site, but we can also give you a cost on doing it for you…and 99.9% of the time, it's a FRACTION of that cost that you were quoted by someone else. Not because we don't know what we're doing, but because we want to EARN your business down the road as well.
Our web services are 100% transparent and not only do we show you EXACTLY what we are doing, but you will see a return on your investment.
Let us know in the comments below if you've EVER fallen prey to one of the The Top 5 Internet Marketing Scams or any other. And don't worry, we won't advertise your mistakes…because before we got into this industry…we fell prey to some of these as well.